Main information:
Information on your visit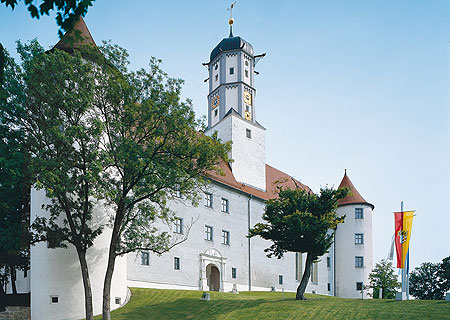 Opening hours
April-8 October: 9 am-6 pm
closed Mondays
(except: Easter Monday, 1 May, Whit Monday, 15 August, 3 October)
9 October-March: closed
There are no regular guided tours on the palace. Visitors can go around on their own.
Guided tours on the chapel (October to March)
Every month from October to March, on the 1st and 3rd Sunday from 2 pm to 5 pm and by special arrangement: telephone +49 9074 5262 (Historischer Verein Höchstädt an der Donau e.V.)
The guided tour (in German only) is free.
Guided tours on the battlefield
Tours on the battlefield (in German or English) can be organized on request by the town of Höchstädt. For further information please contact the Höchstädt Council:
telephone +49 9074 44-12 or www.hoechstaedt.de